Quick Take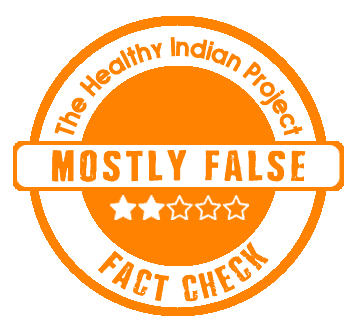 Various social media posts are claiming that Covid vaccines are increasing the risk of HIV infection after referring to a letter. We fact checked and found the claim to be misread and is Mostly False.
The Claim
Various social media posts are claiming that COVID vaccines are increasing the risk of HIV infection referring to a letter headlined, "Use of adenovirus type-5 vectored vaccines: a cautionary tale".
One of the users captioned the letter snap as "So, it means, many of those vaccinated will turn into patients with lifelong need for a cocktail of AIDS medicines. And, that lifelong can mean anything from 2 to 10 years. And, no one will blame these [vaccine emoji], zero liability too."
Similar posts can be seen here, here, here, here and here.
Fact Check
Does the research state that COVID vaccines increase the risk of HIV?
Not necessarily. In the letter, four researchers expressed concerns about COVID-19 vaccines that use recombinant adenovirus type-5 (Ad5) vectors. Based on past research on certain HIV vaccines that used Ad5 that found an increased risk of HIV among vaccinated men, researchers said that COVID-19 vaccines using Ad5 could possibly lead to an increased risk too.
Do all Covid vaccines contain Ad5?
No, none of the COVID-19 vaccines authorised by the World Health Organization contain AD5. However, Russia's Sputnik V and China's CanSino COVID-19 vaccines use Ad5 and are being used in various countries.
COVISHIELD, which is manufactured by the Serum Institute of India Pvt Ltd is a recombinant, replication-deficient chimpanzee adenovirus vector encoding the SARS-CoV-2 Spike (S) glycoprotein.
Do COVID vaccines increase the risk of HIV infection?
No. There is no data that shows that COVID vaccines increase HIV infection rates. Neither this has been formally studied nor are there any cases reported. However, there is a theoretical risk for people who are exposed to HIV through sex or drug use, that Ad5 COVID vaccines could increase susceptibility to HIV infection. This only applies to vaccines that contain Ad5, not all COVID vaccines contain Ad5.
Disclaimer: Medical Science is an ever evolving field. We strive to keep this page updated. In case you notice any discrepancy in the content, please inform us at [email protected]. You can futher read our Correction Policy here. Never disregard professional medical advice or delay seeking medical treatment because of something you have read on or accessed through this website or it's social media channels. Read our Full Disclaimer Here for further information.