Quick Take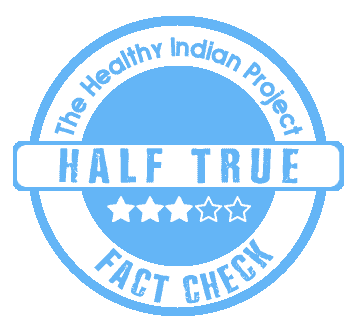 A post on Facebook claims that COVID Test Swabs using ethylene oxide will cause cancer. We fact-checked and found this claim to be Half True.
The Claim
A post on Twitter reads, "You realize the ethylene oxide on the test swabs are a carcinogen. Keep testing and see what adverse reactions or cancer you get." .
Fact Check
What are the uses of Ethylene oxide?
According to the U.S. Environmental Protection Agency, the uses of Ethylene oxide are as follows-
Ethylene oxide is used mainly as a chemical intermediate in the manufacture of ethylene glycol (antifreeze), textiles, detergents, polyurethane foam, solvents, medicine, adhesives, and other products.
Relatively small amounts of ethylene oxide are used as a fumigant, as a sterilant for food (spices) and cosmetics, and as in-hospital sterilization of surgical equipment and plastic devices that cannot be sterilized by steam.
According to the CDC, "ETO is used in healthcare facilities to sterilize critical items (and sometimes semicritical items) that are moisture or heat sensitive and cannot be sterilized by steam sterilization."
Is Ethylene Oxide carcinogenic?
Yes. According to the Environmental Protection Agency, "Ethylene oxide is carcinogenic to humans by the inhalation route of exposure. Evidence in humans indicates that exposure to ethylene oxide increases the risk of lymphoid cancer and, for females, breast cancer."
The National Cancer Institute also states, "Lymphoma and leukemia are the cancers most frequently reported to be associated with occupational exposure to ethylene oxide. Stomach and breast cancers may also be associated with ethylene oxide exposure."
Are COVID Test Swabs sterilized using Ethylene Oxide unsafe for use?
Not exactly. Even though it is true that Ethylene Oxide is carcinogenic, it is not true that because its gaseous form is used to sterilize nasal swabs, the swabs can lead to cancer. Research by Chemical Safety Facts states, "The sterilization process is tightly controlled, and the ethylene oxide gas is removed from the products before they are used."
No scientific evidence proves that Ethylene oxide used in the COVID Test swab is unsafe for use. Only minuscule amounts of EO remain after processing. Any detrimental effect, such as cancer, results from chronic long-term repeat exposures, not during limited exposure through testing processes. The only risk associated with it is extremely rare and can occur if the patient is very sensitive to ethylene oxide and can have an allergic-type reaction.
For further confirmation, we asked our expert Dr. Sarthak Moharir, Radiation Oncologist, to which he replied, "There is a permissible limit of EO usage. Incidental usage of EO once or twice for a Covid swab will not put you at risk for cancer. Travelling in an airplane will expose you to radiation which is also a carcinogen. But that doesn't stop us from taking flights, does it? Factory workers and hospital staff are seem to be more at-risk people rather than normal people getting tested for Covid."
Disclaimer: Medical Science is an ever evolving field. We strive to keep this page updated. In case you notice any discrepancy in the content, please inform us at [email protected]. You can futher read our Correction Policy here. Never disregard professional medical advice or delay seeking medical treatment because of something you have read on or accessed through this website or it's social media channels. Read our Full Disclaimer Here for further information.