Quick Take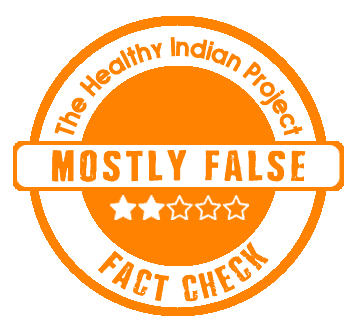 A social media post claims that Chemical abortion pills are not safe. They carry the risk of infection, surgery, infertility, depression, horrifying pain, & death. We fact-checked and found this claim to be Mostly False.
The Claim
A Twitter post reads, "Chemical abortion pills are not "safe." These pills have killed more than 20 women & countless preborn babies and carry the risk of infection, surgery, infertility, depression, horrifying pain, & death." The screenshot of the post is attached below.
Fact Check
What is a medical abortion?
Medical abortion is a term used when drugs (medication) are used to bring about an abortion. According to UCSF Health, "Medical abortion, also known as non-surgical abortion, is one way to terminate an early pregnancy using medications." It doesn't require surgery or anesthesia. It can be done under medical supervision with follow-up visits to your health care provider. 
"Abortion pill" is the common name for using two different medicines to end a pregnancy: mifepristone and misoprostol. Mifepristone, also known as "Mifeprex" or "RU-486," blocks the action of the natural hormone progesterone on the uterus. Pregnancy needs a hormone called progesterone to grow normally. Mifepristone causes the lining of the uterus to shed, as it does during a period, and stops the growth of the pregnancy. According to the WHO, "Misoprostol (also known as Cytotec) induces cervical softening and dilation and enhances uterine contractions, which aids in expelling the products of conception."
What are the risks associated with abortion pills?
Although, in most cases, it has a high success rate, rarely, like any other medical procedure, certain risks are associated with the use of abortion pills, such as incomplete abortion (which may need a surgical abortion to complete the procedure), severe abdominal pain, heavy bleeding, infection, discomfort, weakness, nausea, vomiting, and/or diarrhea etc.
The abortion pill may not suit you if you have certain medical conditions or take certain medications, such as severe liver, kidney or lung disease, using blood thinners, etc. It is crucial to consult your doctor before using these pills as sometimes it is not allowed to use them with certain medications or health conditions. Most of the complications occur due to unsupervised consumption or self-administration. You must contact a doctor if you have complications during your medication abortion.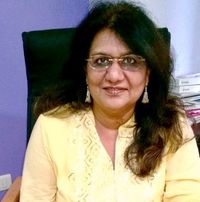 Gynaecologist Dr. Anita Gupta, Associate Director at Fortis La Femme, GK, New Delhi,  explains this, "There are two methods for early pregnancy abortion – Medical and Surgical methods. Both of them have some risks involved. It is difficult to say which is the more risky method."
Are chemical abortion pills not safe and carry various health risks?
Not exactly. In most cases, the abortion pill is safe and effective. The Planned Parenthood Federation of America states, "Unless there's a rare and serious complication that's not treated, there's no risk to your future pregnancies or to your overall health." The WHO states, " Medical abortion care plays a crucial role in providing access to safe, effective and acceptable abortion care. Due to the ease of handling and storing it, as well as its non-invasiveness and proven cost-effectiveness, the use of misoprostol within abortion care – either in combination with mifepristone or alone – offers several advantages. It reduces the need for skilled surgical abortion providers, equipment, sterilization and anaesthesia, while offering a non-invasive and highly acceptable option to pregnant individuals." 
Dr. Gupta further clarifies this by stating, "Abortion pills are generally safe if taken under medical guidance. But, if taken without proper medical guidance, it can lead to complications like infection and infertility. If taken in a case of ectopic pregnancy, it can be life-threatening."
Further confirming what Dr. Gupta states, the Journal of Clinical & Diagnostic Research concludes in an article, "Medical abortion is a safe method of termination of pregnancy when performed as per guidelines with a success rate of 92-97 %." But, complications occur due to self-administration or unsupervised abortion. It further states, "Unsupervised medical abortion can lead to increased maternal morbidity and mortality. To curtail this harmful practice, strict legislation is required to monitor and restrict the sales of abortion pills over the counter. Access to abortion pills for the public should be only through centers approved for MTP (Medical Termination of Pregnancy)."
Disclaimer: Medical Science is an ever evolving field. We strive to keep this page updated. In case you notice any discrepancy in the content, please inform us at [email protected]. You can futher read our Correction Policy here. Never disregard professional medical advice or delay seeking medical treatment because of something you have read on or accessed through this website or it's social media channels. Read our Full Disclaimer Here for further information.