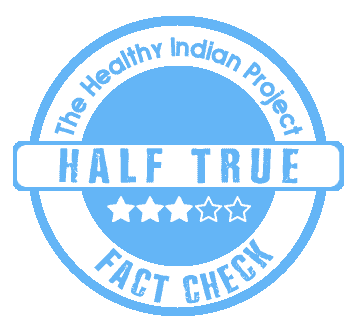 Many social media posts claim that bananas are radioactive and emit radiation. We rate these claims as half-true.
While technically the claim may be right, but an important perspective missing in this one-line claim is the amount of radiation from a banana is very small to cause any harm.
The Claim
"Bananas are radioactive", "Bananas cause radiation" – there are multiple variants of this claim. One such post can be seen here. A few snapshots are also given below.
Fact Check
What are radioactive materials?
Radioactive material is any material that contains unstable atoms. These unstable atoms decay over a period of time and emit radiation.
Uranium, Thorium, Radium, Plutonium are various radioactive elements.
Do Bananas emit radiation?
Yes. Mildly. The radiation from bananas is so low that there is an informal term in radiation measurement called "Banana equivalent dose."
The radioactive nature of Bananas comes from the presence of Potassium, a naturally occurring mineral. A very small fraction of the atoms in Potassium, about 0.012%, being radioactive. When these atoms decay, they emit radiation. So, technically, bananas emit radiation but the amount is very very small. The United States Environment Protection Agency (EPA) mentions on its website that this small amount of radiation "does not pose any radiation risk."
Though in an ideal world, the amount of radiation exposure should be zero, that is never the case. From our electronic items to fruits & vegetables, soil, the human body – all emit small bits of radiation.
To put this in perspective below is a chart that shows the emission of radiation from various things around us.
Can radiation from Bananas kill you?
No. Not at all. Unless of course, you are eating dozens of bananas every day for years.
Also, Banana is not the only food item with Potassium. Rather, the potassium content in bananas is much lower than in many other fruits and vegetables. It is not clear when and why banana has been dragged into the controversy.
Is it safe to eat Bananas?
From the perspective of radiation, YES, bananas are very safe to eat.
It is healthy too. Potassium is a mineral that your body needs to work properly. It helps regulate different organs and processes in the human body and a potassium-rich diet is often suggested to maintain good blood pressure, prevent strokes and kidney stones. Potassium is also important for maintaining fluid balance in the body, muscle contractions, and nerve signals.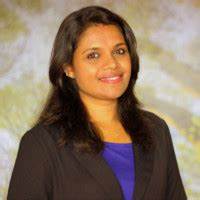 Dietitian & Nutrition Therapist, Ranjani Raman says, "They may be radioactive due to the presence of Potassium. However, for it to have an impact on our health, we must consume way too much than what we normally consume. Moreover, some potassium is also excreted from the body. Hence there is never a surplus of potassium in the body from eating bananas that can negatively impact the body."
Disclaimer: Medical Science is an ever evolving field. We strive to keep this page updated. In case you notice any discrepancy in the content, please inform us at [email protected]. You can futher read our Correction Policy here. Never disregard professional medical advice or delay seeking medical treatment because of something you have read on or accessed through this website or it's social media channels. Read our Full Disclaimer Here for further information.