Quick Take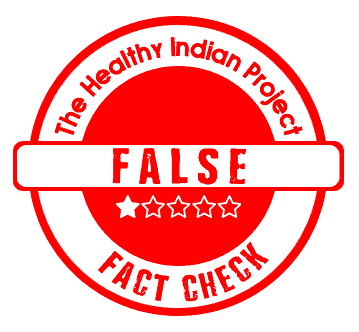 A social media post claims that abortions are never medically necessary to save the life of the mother. We fact-checked and found this claim to be False.
The Claim
The caption of a post on Facebook reads, "If you are experiencing pregnancy complications and your doctor tells you that abortion is necessary, find a new doctor. You and your baby deserve better."
The post reads, "Abortion is never medically necessary to save the life of the mother. A screenshot of the same is attached below.
Fact Check
What is Abortion?
The definition of Abortion varies widely across regions. Many of these definitions are often incomplete and contradict each other.
The US National Library of Medicine defines abortion as 'a procedure to end a pregnancy.' The UK National Health Service has a very similar definition. However, both these definition relies on terminating the pregnancy without explaining what happens to the baby.
A simple Google search throws up a complete different scenario. The Google's result sourced from Oxford languages puts the definition of abortion as "the deliberate termination of a human pregnancy, most often performed during the first 28 weeks of pregnancy."
The Merriam Webster has a very similar definition but also includes "death of the embryo" and same is the case for Britannica.
An abortion can be spontaneous (called miscarriage) or induced through medical procedure (by using medicines or surgical methods). Most legal definitions of abortion deal with induced abortions.
The definitions about abortion from varied sources aggregated on an Wikipedia page shows the lack of uniformity. Medical practitioners have time and again voiced their concerns about the absence of a common uniform definition for abortion.
Can abortions be always avoided and the life of the child be saved?
No. Abortions, resulting into the death of foetus, cannot be always avoided. There are certain medical emergency conditions in which abortion is medically necessary to save the life of the mother.
We have talked to multiple senior doctors on this matter. All agree that while the objective is always to save the life of mother and the child wherever possible, the same may not be possible always.
There maybe certain unfortunate medical conditions when the doctor will suggest abortion to save the life of the mother. Such suggestions can come at a time when the baby may not be able to survive after the termination of pregnancy.
For example, early termination of pregnancy is recommended if there is an infection in the uterus that can break the water before 20 weeks into pregnancy. The condition can be life-threatening because infection inside the uterus spreads very quickly into the mother's bloodstream, and the woman would eventually become septic. In such cases, if the woman continues with the pregnancy, it can even be fatal. However, there is a slim chance of the embryo to survive if taken out of the mother's womb before 23rd week.
The Cleveland Clinic suggests another uncommon yet severe condition called Placental Abruption, which separates the placenta from the uterus. A woman can go into haemorrhagic shock in a severe case of heavy bleeding during placental abruption.
There is another pregnancy-induced complication called Preeclampsia, as mentioned in the Facebook post, that can call for a suggestion of abortion. Preeclampsia can sometimes occur as early as 20th week of pregnancy and causes high blood pressure. A doctor can recommend abortion to prevent damage to organs. The user in the Facebook post mentioned that she delivered her baby on 28th week. The National Health Service of UK mentions on its website, "by the time you're 24 weeks pregnant, the baby has a chance of survival if they are born. Most babies born before this time cannot live because their lungs and other vital organs are not developed enough."
To this claim, Dr. Manjiri Mehta, Consultant – Gynaecologist & Obstetrician, Fortis Hiranandani Hospital, Vashi, says "Pregnancy imposes significant physiological changes in a person's body. These changes can exacerbate underlying or pre-existing physical or mental conditions. For example, certain cardiac or renal diseases and psychological disorders can severely compromise health or can be life-threatening. In such conditions, termination of pregnancy or abortion is the only medical intervention to preserve patients' health or save their life. Though, it is critical that the medical necessity needs to be clearly defined before such a procedure is carried out."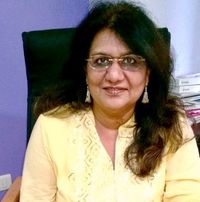 Gynaecologist Dr. Anita Gupta, Associate Director at Fortis La Femme, GK, New Delhi, says that the suggestion of abortion that results into the death of the foetus is never a first priority for doctors. But in some conditions it can just not be avoided. She says, "Some medical conditions like severe anaemia, uncontrolled severe diabetes, uncontrolled very high blood pressure, some cardiac conditions may prove to be risky if pregnancy is continued and abortion may be a safer option in the very early weeks of pregnancy. In many such cases the foetus may not survive because it is at such an early stage."
Most doctors we spoke to unanimously suggested that the suggestion to 'abort' is not synonymous to 'kill the baby'. It depends on the age of the foetus and its development. The South Australian Perinatal Practice Guidelines mentions, "Babies born after only 20 to 22 weeks are so small and fragile that they usually do not survive." Dr. Gupta says, wherever there is a chance, a good doctor will always try to save the baby. "But then, in many cases we may have a chance to save both of mom and the baby. In some situations, it is, in fact, safer for both baby and mother to conduct the delivery many weeks before the due date. Caesarean may be safer in many of these issues. And, then there are conditions where even an abortion may be really risky for mother's life. The call is taken on a case to case basis. While we will always want to save both mother and child, but the same may not be always possible medically," she says.
Another case where abortion is suggested is when the mother is diagnosed with Cancer. The Canadian Cancer Society, writes, "Some cancer treatments can also harm a baby" during the first trimester (12 weeks), thus delaying the treatment. In such cases, in order to save the life of the mother, abortion becomes necessary. While neonatal treatments and medicines have made progress in recent years and the survival rate of prematurely born babies have increased, there is no guarantee that a doctor can induce delivery of baby before 12 weeks and save it.
Dr. Manish Singhal, Senior Oncologist with Apollo Hospitals, says, "A doctor's intent is always to save both mother and child. But, if it is on 'who' then mothers life take precedence over the unborn child. That said, there are actually times when we can save both mother and child. It depends in which week of pregnancy Cancer is diagnosed. In 1st trimester usually it's best to abort as most organ formation happen in this trimester, and cancer treatment can cause foetal abnormality. Aborting during this time may mean the death of the foetus, but a doctor may still advice it. In second trimester, certain chemo drugs which are considered safe for foetus can be given to control cancer and even surgery can be done in this period with out harming the foetus. Radiotherapy cannot be done in any trimester of pregnancy. It is always a complex decision and a lot depends on the type of cancer, trimester of pregnancy, stage of disease, and wishes of patients and family."
The suggestion of abortion, resulting into death of a baby, is sometimes given by the doctors depending on the severity of the mother's illness. As mentioned by most doctors we interacted with, it is not obviously a first choice but in certain cases it cannot be avoided completely (unlike what the Facebook post suggests). An attempt to save the baby through induced delivery or caesarean can be taken depending on the baby's age and development.
EDITORIAL NOTE: This article has been updated in terms of its title and content. The earlier version of the article can be viewed here. The corrections were made in order to add more information about the definition of abortion and include more reference and expert quotes, after readers pointed out the need for the same. The rating of the fact check was not required to be changed even in the light of the new additions.
Disclaimer: Medical Science is an ever evolving field. We strive to keep this page updated. In case you notice any discrepancy in the content, please inform us at [email protected]. You can futher read our Correction Policy here. Never disregard professional medical advice or delay seeking medical treatment because of something you have read on or accessed through this website or it's social media channels. Read our Full Disclaimer Here for further information.