Quick Take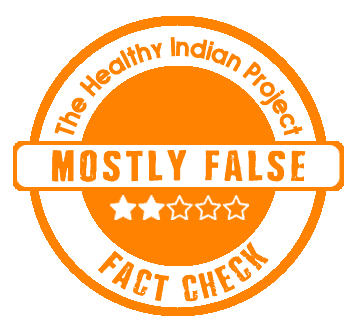 A video has been widely shared on social media platforms and messaging platforms. In the video Andreas Kalcker, a biophysicist, peddles the conspiracy theory that COVID-19 is a conspiracy of the rich and elite of the world. Kalcker further claims that Chlorine Dioxide bleach can prevent and cure COVID-19.
We rate Kalcker's claims as Mostly False based on the scientific evidence and standings of major health organizations including WHO.
The Claim
Andreas Kalcker claims in the video,"Chlorine Dioxide (CDS) has amazing results when used as a therapeutical. It increases oxygen in the blood and eliminated pathogens." The video has been shared widely on Facebook and Twitter. One such post is given below.
Fact Check
Who is Andreas Kalcker?
Andreas Kalcker is a biophysicist. His website describes him as 'a biophysical researcher of German origin.'
Kalcker is known for his controversial theories of advocating Chlorine Dioxide (CD) bleach as a cure of Autism to COVID-19.
While medical researchers and Govt. health bodies across the world have distanced themselves from his theories, he has also managed to find some support in South American countries.
Did Andreas Kalcker actually claim that bleach Chlorine Dioxide can cure COVID19?
Yes. He said so. The video is not manipulated. Kalker is known for advocating Chlorine Dioxide as a treatment to multiple diseases.
Can bleach actually cure COVID19 ?
We have fact checked this claim earlier and rated it as False. You can read it here.
As per World Health Organization (WHO), "bleach DOES NOT prevent or cure COVID-19 and can be extremely dangerous."
The Health Desk, a COVID-19 resource for journalists powered by public health experts, also says that "Chlorine dioxide has not been verified by the medical and scientific community as a cure for COVID-19 or other diseases, and its use can be dangerous to human health."
The US Food and Drug Administration (FDA) on 2020 had issued a warning to people who are selling Chlorine Dioxide as a COVID-19 preventive or cure. As per FDA, "Chlorine dioxide products have not been shown to be safe and effective for any use, including COVID-19".
The US Centers for Disease Control and Prevention (CDC) says direct exposure in larger quantities of Chlorine Dioxide can cause "damage to the substances in blood that carry oxygen throughout the body."
A clinical trial for the use of Oral Chlorine Dioxide in the Treatment of COVID 19 has been registered in US. It was an observational study done on 20 candidates. The researchers believe that the results are positive but recommend more studies. 'Chlorine dioxide is effective in the treatment of COVID-19 and the mechanisms of action by which it acts to achieve it are proposed in this work. We recommend doing more research,' wrote the researchers in their conclusion.
Disclaimer: Medical Science is an ever evolving field. We strive to keep this page updated. In case you notice any discrepancy in the content, please inform us at [email protected]. You can futher read our Correction Policy here. Never disregard professional medical advice or delay seeking medical treatment because of something you have read on or accessed through this website or it's social media channels. Read our Full Disclaimer Here for further information.