Quick Take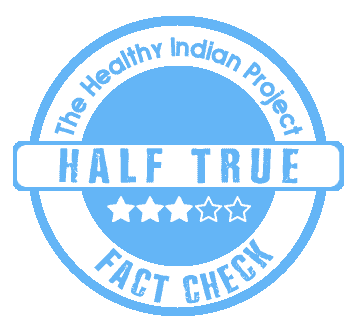 Followed by a headline in one of the stories published by news agency Reuters, a number of media houses reported that "WHO has warned against mixing Covid vaccines." We fact-checked and found that the report was missing the context of the sentence. We label this as Half True.
The Claim
After an online briefing session by World Health Organization (WHO) on July 12th where ts chief scientist Soumya Swaminathan talked about mixing of Covid-19 vaccines, news agency Reuters put up the story headlined as "WHO warns against mixing and matching COVID vaccines"
The news was soon picked up by multiple Indian media companies and further syndicated or rewritten on their respective platforms. The archived versions of such stories can be seen on WION News, IB Times, Economic Times, Hindustan Times, and India Today.
Snapshots of the same are also given below.
Fact Check
What is mixing and matching of Covid vaccines?
Most COVID-19 vaccines in the world require two doses. In a normal condition, a person will be administered two doses of the same vaccine (same company/brand). When a person is being given different brands for first and second doses it is called mixing and matching of vaccines
Did WHO warn against mixing and matching COVID-19 vaccines?
Not exactly. It is half true and reported out of context. WHO said, individuals should not be taking the decision on mixing and matching vaccines. That may prove to be dangerous. The decision to mix and match vaccines should be taken by Public Health officials based on research data.
This is what WHO chief scientist Soumya Swaminathan said in the online briefing – "There are people who are thinking about mixing and matching. We receive a lot of queries from people who say they have taken one (dose) and are planning to take another one (dose). It's a little bit of a dangerous trend here. We are in a data-free, evidence-free zone as far as to mix and match."
After news agency, Reuters reported – "WHO has warned against mixing Covid vaccines" – Swaminathan issued a clarification on Twitter on July 13, 2021. She mentioned that – 'individuals' should not be mixing and matching vaccines, public health agencies can, based on available data.
Following that Reuters corrected their story headline and also issued a clarification on Twitter on July 14, 2021. The new Reuters headline correctly read, "WHO warns individuals against mixing and matching COVID vaccines."
However, most media platforms failed to correct the mistake in the headline at their end. The wrong headline is available on multiple media platforms and their individual social media handles.
Is mixing and matching vaccines (even by public health agencies) safe?
Initial findings of multiple research have shown strong positive results for mixing and matching vaccines.
A study led by German Researchers shows that AstraZeneca's vaccine (ChAdOx1-nCov-19) and Pfizer–BioNTech's vaccine (BNT162b2) combination is immunologically superior to two AstraZeneca doses. Another research by a group of Spanish researchers on 600 people had similar findings. The Com-Cov trial, a study led by Oxford Vaccine Group reported similar initial findings.
Several other studies to test the efficacy of switching Covid-19 vaccines are underway but many countries like the UK, Canada, Italy, and the UAE are among those that have already allowed mix-and-match of vaccines.
Disclaimer: Medical Science is an ever evolving field. We strive to keep this page updated. In case you notice any discrepancy in the content, please inform us at [email protected]. You can futher read our Correction Policy here. Never disregard professional medical advice or delay seeking medical treatment because of something you have read on or accessed through this website or it's social media channels. Read our Full Disclaimer Here for further information.