Quick Take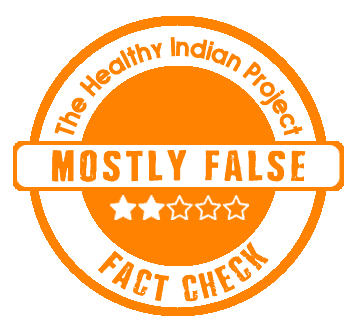 A WhatsApp forward sent to us for verification claims (in Bengali) that an Indian has made his country proud by being the first person to discover the vaccine for the deadly Coronavirus. We find the claim to be mostly false. But the person in the photo surely has made some contribution towards building a vaccine.
The Claim
ইনি হলেন ভারতীয় ভিরোলজিস্ট এস এস ভাসান যিনি অবশেষে গোটা বিশ্ব কে তাক লাগিয়ে করোনাভাইরাসের টিকা আবিষ্কার করে দেশের মুখ উজ্জ্বল করলেন। গর্বের সাথে শেয়ার করুন
(Roughly translated, the above message means: This is Indian virologist S S Vasan who surprised the entire world by creating vaccine for coronavirus and made India proud. Share with pride….)
Fact Check
First thing first, a vaccine for Coronavirus (COVID-19) is not yet discovered (as on 19th March, 2020). As many as 35 institutions are racing to create a vaccine. As per the latest reports in TIME (Source: Click here) human trials are soon to begin. As per another report published in CNBC and Forbes (Source: Click here and click here) an existing flu drug used in Japan shows promise in treating COVID-19.
We did a Google Reverse image search of the photo and found out that the image actually is of Professor SS Vasan who leads the Dangerous Pathogens Team at Commonwealth Scientific and Industrial Research Organisation (CSIRO) in Australia. He is an Indian-born researcher who has recently been in news for achieving a breakthrough in the COVID-19 vaccine research.
Professor Vasan is an NRI and has led a team that has grown the first batch of the virus outside China in sufficient quantity. This will help researchers to have enough samples to work on for creating the vaccine. However, this is NOT equal to creating the vaccine.
The news about the breakthrough was covered in most mainstream Indian media including Times of India (source: click here), The Hindu (source: click here) and WION (source: click here). Many of these news reports also had mildly misleading titles that can be mistaken as Prof. Vasan credited to creating the virus.
Disclaimer: Medical Science is an ever evolving field. We strive to keep this page updated. In case you notice any discrepancy in the content, please inform us at [email protected]. You can futher read our Correction Policy here. Never disregard professional medical advice or delay seeking medical treatment because of something you have read on or accessed through this website or it's social media channels. Read our Full Disclaimer Here for further information.