Quick Take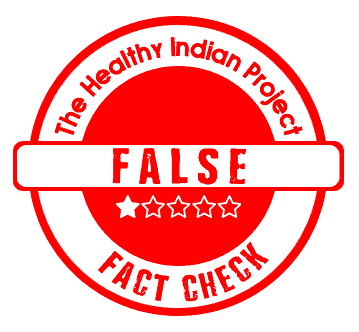 Multiple media platforms in India reported that a solar storm was set to hit earth on 13th July, 2021. Some even predicted an outage of mobile signals and GPS for a duration of one hour. We fact-checked and found that the news was False.
The Claim
India's top media platforms reported that a solar storm is going to hit earth on July 13th, 2021. While some media houses predicted the duration of the storm, others predicted intensity. A few media houses even reported on how it can be seen from the North Pole of the Earth. All of them quoted NASA as a source. Archived versions of the reports can be seen here – India Today, Times of India, Hindustan Times, Indian Express, DNA India, Live Mint, and CNBC TV18.
Snapshots of the coverages are given below.
The media reports set a chain of posts from social media users which can be viewed here and here. Snapshot given below.
A few media houses went further and predicted a radiation exposure that "can cause organ damage, radiation sickness and cancer." One such post can be seen here and snapshot given below.
Fact Check
What is a Solar Storm?
A solar flare is an intense burst of radiation from the sun. Flares are our solar system's largest explosive events
Did NASA report/predict about a solar storm in July 13, 2021?
No. This was a complete rumor and the media houses reported the same without verifying the facts. There was no solar storm predicted for July 13, 2021.
The last solar storm that affected the earth was on March 13, 1989, when there was a power outage in Canada.
Is there any solar storm predicted for the near future?
Apart from NASA, even U.S. Space Weather Prediction Center (SWPC) keeps a watch on solar activities. None of the organizations predicted any major solar storm in the coming days.
The last solar activity was a solar flare ( a type of solar storm) on July 3, 2021, which was reported both by NASA and SWPC. The solar flare of July 3 was a high-intensity flare (classified as X1-class flare) but was not strong enough to cause any major disturbances on earth except a brief radio signal outage. There was no power grid outage or GPS outage predicted or reported.
Post the July 3rd event there were no other major solar activities recorded or forecasted. The rumor about the July 13 event was completely unfounded.
Do Solar storms affect health?
NASA had earlier clarified about Solar Flares, "Harmful radiation from a flare cannot pass through Earth's atmosphere to physically affect humans on the ground….however—when intense enough—they can disturb the atmosphere in the layer where GPS and communications signals travel."
At times, as a precautionary measures, air planes are re-routed during an incident of solar flare.
There were previous rumours abount cosmic rays (part of solar flares) crossing the earth which we debunked. And, we told you that minor radiation from such cosmic rays do not hurt human health, as per NASA.
A study done in 2014 published in the journal Stroke speculated that magnetic variations caused during solar flares could be associated with blood pressure, heart rate and blood clotting. However the study could not establish a cause-and-effect relationship and was refuted by the experts.
There is no chance of humans on the earth being exposed to radiation that "can cause organ damage, radiation sickness and cancer."
Disclaimer: Medical Science is an ever evolving field. We strive to keep this page updated. In case you notice any discrepancy in the content, please inform us at [email protected]. You can futher read our Correction Policy here. Never disregard professional medical advice or delay seeking medical treatment because of something you have read on or accessed through this website or it's social media channels. Read our Full Disclaimer Here for further information.