Quick Fact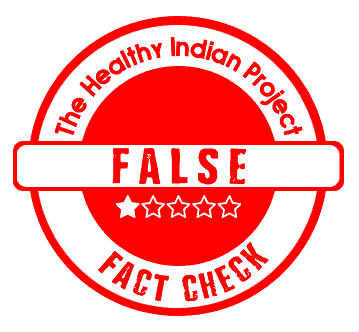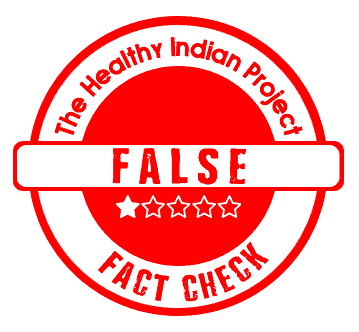 As per a story published yesterday (4th April, 2020) on India's leading media platform Zee News, a CoronaVirus vaccine has been launched by an Indian Company named Bharat Biotech. The name of the vaccine is reported as Coro-Vac. The story was published in Hindi. Our preliminary investigation finds out that the story is false.
The Claim
Zee News, a leading media house in India, has published a news in Hindi on their digital platform claiming that India based Bharat Biotech has already launched a CoronaVirus vaccine. It is reported that the name of the Vaccine is Coro-Vac. Buoyed by nationalistic feelings, a lot of people have shared the story on various social media platforms. An archived version of the digital post can be seen here: Click Here
A similar story is also published in a hindi daily, Punjab Kesri. (Click Here)
Fact Check
Is there a vaccine invented for Covid-19?
The World Health Organization (WHO) website mentions as on 5th of April, 2020 that there is no vaccine for the Covid-19 pandemic at the moment. An archived version of the WHO site is here Click Here. Also, a snapshot of the same is given below.
What do the officials of the company Bharat Biotech say?
In an exclusive report on Business Today, a leading business news magazine in India, on 3rd April, 2020 (just one day before the Zee News story), the Chairman of the company has said that a vaccine can be possible in eight months IF the Govt treats the situation as a national emergency. Business Today reports..
Bharat Biotech and the US-based FluGen along with virologists at the University of Wisconsin-Madison have begun the development and testing of a unique vaccine against covid-19 called CoroFlu. Speaking to Business Today, Chairman and Managing Director of Bharat Biotech Krishna M Ella said a lot depends on the approval process. "If the government acts fast on it and treats it as a national emergency, it should be possible to get the vaccine out in about eight months."
Archived link of the Business Today report is here: Click here
In a similar report on The Hindu, another leading daily newspaper in India, on 3rd April, 2020
"Refinement of the CoroFlu vaccine concept and testing in laboratory animal models at UW–Madison is expected to take three to six months. Bharat Biotech will then begin production scale-up for safety and efficacy testing in humans. CoroFlu could be in human clinical trials by the fall of 2020."
The story of The Hindu has been promoted by Bharat Biotech on their official Linkedin page (snapshot below). The archived version of The Hindu story can be read here (Click here)
It must be noted that the as per the Business Today report the name of the vaccine that Bharat Biotech is trying to develop in association with FluGen is CoroFlu (and not Coro-Vac as reported by Zee News).
We have reached out to the company officials for a reaction but have not received any response so far. We will add it to the story as soon as we receive an official response on this.
Raches Ella, Head Business Development & Advocacy, Bharat Biotech, replied to our queries and clarified,
"Our vaccine is named Coroflu. We are at the animal testing phase of the research. We expect to enter human trial of the vaccine in another 6 months. If all goes well, we can expect the vaccine to be launched in Q3 of 2021"
Can Coro-Vac and CoroFlu be two different vaccines?
We have sought an official response from Bharat Biotech on this. We will publish the same as soon as we receive it.
However, it is unlikely that one company will do research for a single vaccine under two different names.
Also, we found out that Coro-Vac is a registered trademark of CORKEN, INC. for pumps used for air evacuation of storage cylinders.
At the cost of sounding repetitive, we confirmed this too from the company. Raches confirmed, "Bharat Biotech is NOT working on any vaccine named Coro-Vac"
Disclaimer: Medical Science is an ever evolving field. We strive to keep this page updated. In case you notice any discrepancy in the content, please inform us at [email protected]. You can futher read our Correction Policy here. Never disregard professional medical advice or delay seeking medical treatment because of something you have read on or accessed through this website or it's social media channels. Read our Full Disclaimer Here for further information.