Quick Take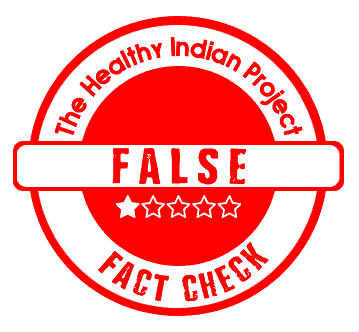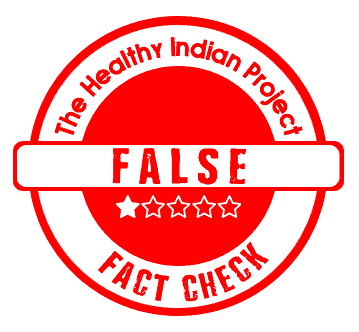 A social media post claims that applying coconut oil below knees prevents from mosquito bites and thereby can protect against dengue. The message is attributed to Dr. B. Sukumar of Sri Saisudha Hospital, Tirupati. Our investigation says that the message is False.
The Claim
The social media message claims, "This message is to inform you all that the dengue viral is going on. So please use coconut oil below your knees to your footsteps. It is an antibiotic. And a dengue viral mosquitoes can not fly higher than knees. So please keep this in mind & start using it. Spread this message to as much as you can. Your one message can save many life's."
The message is attributed to Dr. B. Sukumar of Sri Saisudha Hospital, Tirupati.
An archived version of the message can be seen here. A snapshot of the message is given below.
Fact Check
Did Dr. B. Sukumar of Sri Saisudha Hospital make the claim?
No. We reached out to Dr. Sukumar who says that this is an old message wrongly attributed to him. He never made any such claim.
Can Aedes mosquito not fly high or above knee height?
Mosquitoes can fly higher than knee level. However, it is a tendency of mosquitoes to fly nearer to ground level and hence bite mostly on legs. But that does not mean that they cannot fly high and bite you on other parts of the body.
Do coconut oils have mosquito repellent properties?
Researches have shown that coconut oil itself does not have any mosquito repellent properties (Source here). But compounds found inside coconut oil, when processed in large quantities, can act as effective mosquito repellent. So, while coconut oil based mosquito repellents may be a reality soon, rubbing regular coconut oil on body will not prevent from mosquito bites.
Disclaimer: Medical Science is an ever evolving field. We strive to keep this page updated. In case you notice any discrepancy in the content, please inform us at [email protected]. You can futher read our Correction Policy here. Never disregard professional medical advice or delay seeking medical treatment because of something you have read on or accessed through this website or it's social media channels. Read our Full Disclaimer Here for further information.