Quick Take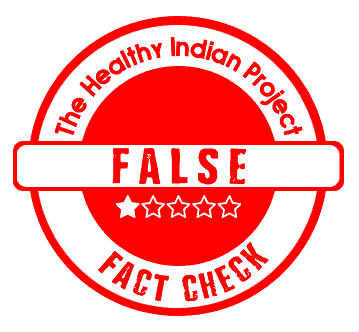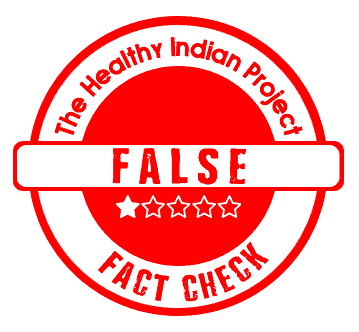 A photo of two burnt hands is circulated in the social media claiming that the lady in the photo had applied hand sanitizer and then went to cook. The alcohol in the hand sanitizer made her hands catch fire causing serious burns. In response, a few fact checking media ( including India Today) had written it off as hoax based on the pattern of the burn marks. Our findings say the fact checking done by India Today is wrong , the burn marks are visually real and hand sanitizers can cause fire hazards.
We are calling India Today's fact check findings as false.
Claim
The burn marks in the photo occurred from applying hand sanitizer and going to cook. The fire from the gas stove caught on the hands due to the presence of alcohol in hand sanitizer. A few fact checkers including India Today had claimed the image as fake based on the clean edges of the burn marks. (Source: India Today; Click here for archived link)
Below are the snapshot of the image shared on facebook and various facebook groups.
Fact Check
Can these be real burn marks? Are the clean edges suspicious enough to write it off as fake?
Experts we consulted says these can be real burn marks.
The clean edges cannot be a proof of the fact that these are not burn marks rather skin grafting (as claimed by India Today here)
Dr. Joyeeta Chowdhury, MD. Assistant professor, Dermatology, NRS Medical College and Hospital says, "I don't think this is fake. The clean edges can happen from a lot of things including any protective clothing that was there. It doesn't prove the burn marks are fake. The skin pattern that was misread as skin grafting marks are actually due to Jelonet dressing that is common during such burn incidents. Rather, the scald over dorsum of right hand clearly proves the severity of burn."
Dr Deepti Ghia, Consultant Dermatologist at Jaslok Hospital and Research Centre says, "The picture does not seem to be a grafting injury. I think it is something related to contact burn where I suppose the person is wearing latex gloves or something which is inflammable. Since there is clear cut marking with a sparing around the wristwatch area, it looks like a superficial burn."
Can these be due to hand sanitizer catching fire?
Dr. Chowdhury says, "Possible. Normal hand sanitizers dries off very fast. Normally, there is no risk of using it. But due to the scare of coronavirus there are many people who are overdoing the use of sanitizers.
If you apply a lot of hand sanitizers it will take considerably more time to dry off. In this condition, going near fire can cause a hazard. Afterall, hand sanitizers do contain alcohol which is highly inflammable"
Dr. Ghia says, " Sanitizers are made up of ~60% alcohol making it flammable in nature. One needs to be careful with the amount of sanitizer he/she uses and one must stay away from naked flames until the sanitizer has completely evaporated. "
Precautions while using a hand sanitizer
Dr. Ghia explains, " If you are in a lockdown at home, sanitizers can be replaced by regular soap and water. Hand should be scrubbed for at least 20 seconds. This should be enough to get rid of the virus since it works equally well. Sanitizers are better to use when an individual is on the move because of which access to soap and water is not always possible. Also, a few things we need to keep in mind while using sanitizers is that people should apply a small amount of it (pea size) for the whole hand rubbing it for 20 seconds and should make sure that it has evaporated. After 20 seconds, if it hasn't evaporated, it means a larger amount is being used. Also, people who are suffering from hand eczema should take proper care, after every use of a hand sanitizer, they should use hand moisturiser because frequent usage of sanitizers can dry up their skin further, aggravating the eczema."
Dr. Chowdhury puts in a similar note, "People should restrict the use of sanitizer when at home. Soap and water to clean your hands properly has the same result. The over enthusiasm about hand sanitizers has resulted into many hospitals running out of stock. We should remember health workers need hand sanitizers as a daily use product. So people who are at home can refrain from using it."
Disclaimer: Medical Science is an ever evolving field. We strive to keep this page updated. In case you notice any discrepancy in the content, please inform us at [email protected]. You can futher read our Correction Policy here. Never disregard professional medical advice or delay seeking medical treatment because of something you have read on or accessed through this website or it's social media channels. Read our Full Disclaimer Here for further information.